LEAH STEIN DANCE COMPANY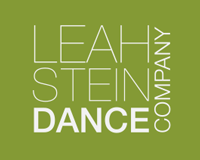 Leah Stein grew up in Hudson Valley in New York State. She is a dancer, choreographer and teacher who has been making site- inspired dances for 20 years. In 2001, she formed the Leah Stein Dance Company whose site-specific dances have been performed internationally and throughout the United States, in train garages, open fields, corner parking lots, vacant city lots, historic sites, gardens and burial grounds. Her choreography refers to particular landscapes and addresses the relationship between people and their physical surroundings. Building on a background of western dance, she has trained in Aikido, Javanese dance, improvisation and contemporary dance techniques. She has collaborated with numerous artists including long-standing artistic partnerships with Toshi Makihara, Josey Foo, Roko Kawai, Alan Harler of the Mendelssohn Club Chorus and currently engaged with Germain Ingram. She received a 2010 Independence Foundation Fellowship and three Pennsylvania of the Arts Fellowships for Choreography. In 2001, she won a Herald Angel Award for her dance In Situ in Edinburgh, Scotland. A Lily Lilies, poems by Josey Foo, notes on dance by Leah Stein was published by Nightboat Books Press.
David Konyk has loved climbing on things since he was a kid. It has been great fun building this piece with Leah, Michele and Jungwoong. David first danced for Leah Stein in 1998 and is proud and overjoyed to be doing so still. Mr. Konyk is also a member of the Group Motion Dance Company (2001- present). When not dancing, David can be found working at Honey's Sit n Eat, in Northern Liberties, or zipping around town on his skateboard. He also studies American Sign Language in the hopes of becoming an interpreter. Mr. Konyk graduated Cum Laude with a Bachelors of Fine Arts in Dance from Temple University.
Michele Tantoco has worked locally with MovingParts/Meg Foley, Brian Sanders, Sarah Yassky, Gabrielle Revlock, Kathryn TeBordo, Sebastienne Mundheim, Lisa Kraus, and Myra Bazell. She has had the opportunity to work with Lucinda Childs, Ty Boomershine, Sean Feldman (UK) and Siobhan Davies (UK). She is a member of the Leah Stein Dance Company since 2002and a member of idiosynCrazy Productions since 2010. Michele teaches contemporary dance technique, yoga, and pilates-based classes in the Philadelphia area.
Byron Au Yong (歐陽良仁) combines western classical music, Chinese folk elements and American musical theatre with a penchant for the avant-garde. His interdisciplinary projects, scored for voices with Asian, European and handmade instruments have been performed in concert halls, festivals, theaters, museums, and site-specific locations. Works include Stuck Elevator, premiered at the American Conservatory Theatre, Tzu Lho: Simmering Songs, performed by the Stanford Chorale, Surrender: A T'ai Qi Cantata, for 24 moving voices commissioned by The Esoterics, YIJU: Songs of Dislocation, developed at the Jack Straw New Media Gallery and Kidnapping Water: Bottled Operas, performed in 64 waterways throughout the Pacific Northwest. International projects include Salt Lips Touching premiered outside a Confucian Temple at the Jeonju Sanjo Festival in South Korea, Edge performed at the Hochschule für Musik und Theater Hamburg in Germany and Forbidden Circles performed at the Fukuoka Gendai Hogaku Festival and International House of Japan. Au Yong has worked with the top taiko ensembles in North America including On Ensemble and TAIKOPROJECT. In addition, he curated the exhibition A Bridge Home: Music in the Lives of Asian Pacific Americans for the Wing Luke Museum, where he serves on a Community Advisory Committee. Honors include a Creative Capital Award, Ford Foundation Fellowship and Meet the Composer Commission. Internationally, Au Yong has received support from Aldeburgh Music in the UK, the Dragon Foundation in Hong Kong, the Darmstadt Institute in Germany, and Foundation Gaudeamus in Holland. Recordings of Au Yong's music are available on New World Records, Periplum and Present Sounds Recordings. He lives in Seattle near the Pike Place Market. His namesake comes from Lord Byron and Ouyang Xiu (歐陽脩), two poets who wrote about love.
Jungwoong Kim was born and raised in South Korea. From a young age he trained for in different kinds of martial arts and korean traditional dances. He became very interested in the energy exchange of the bodies and the movement discipline of protection and play. He graduated from Korea National University of the Arts in Seoul with a degree in choreography. In Seoul he collaborated and performed extensively with award winning Trust Dance Company with whom he toured across the Korean country, as well as Kathy Duck's improvisational group Magpie in Amsterdam. He creates works for the stage, film and site specific. He collaborates with musicians, actors, dancers, visual artists. His choreographic work has been supported by the Seoul Foundation for Arts and Culture and Arts Council Korea. His works have been presented in a number of venues in New York, Seoul, Busan and Philadelphia. Since 2006, he has collaborated extensively with Marion Ramirez. Most recently performing undercurrents, which incorporated life music by Ellen Gerdes at Danspace Project at St. Marks Church and at Global Music and Dance at Conwell Hall at Temple University. He teaches Contact Improvisation regularly and hosts the CI monthly jam at Studio 34. Currently, he collaborates as a performer with Leah Stein Dance Company and Merian Soto Performance Practice.
Germaine Ingram came under the spell of jazz tap dance in the early 1980s when she began intensive study with internationally acclaimed tap artist and teacher LaVaughn Robinson. She has pursued tap's call through performance, choreography, teaching, oral history, video-making and stage production.Since 1985 she has performed with her mentor, Robinson, and as a soloist. She has performed and taught workshops throughout the United States and Europe and in the Caribbean. She has shared bills with tap greats spanning at least three generations, including Honi Coles, Jimmy Slyde, Buster Brown, the Nicholas Brothers, Gregory Hines, Dianne Walker, Brenda Bufalino, Savion Glover and Bakari Wilder. She appeared with Robinson in the Emmy Award-winning public television production "Gregory Hines' Tap Dance in America." Her choreographic credits include commissions for Manhattan Tap and Washington-based Tappers With Attitude, and works for musical theater. Her commission for Tappers With Attitude was performed at the Kennedy Center for the Performing Arts in July 2000. In 1998, she contributed choreography to the Joyce Theater presentation, "Excursion Fare," an evening-length collaboration between Heather Cornell of Manhattan Tap and world music ensemble Keith Terry and Crosspulse. Over the past several years she has collaborated and performed with renowned jazz composers and instrumentalists Odean Pope (saxophone), Dave Burrell (piano) and Tyrone Brown (bass), working with these musicians and others in Folklore Project artist residency performances, and elsewhere, including at Dance Boom, and the Merriam Theater.
She earned a law degree from the University of Pennsylvania and did post-graduate studies at Harvard University as a Fellow in Law and Humanities. She has been a law professor, a litigation attorney, a civil rights lawyer, the head of a governmental law department, and was Chief of Staff of the 209,000-student School District of Philadelphia. She currently works as an education consultant.
Mendelssohn Club of Philadelphia is One of this country's oldest choruses, Mendelssohn Club of Philadelphia performs choral music to create a shared transcendent experience among its singers and audiences. Through the excellence of its adventurous performances, Mendelssohn Club advances the development of choral music as an art form.
LSDC has collaborated with the Mendelssohn Club Chorus in productions that seek to make sound 'physicalized' and movement 'audible'. LSDC and MCC's first collaboration began with the original production of "Carmina Burana" performed with a live 130 voice choir, 4 percussionists, two pianists and 3 soloists. Their second collaboration, "Urban ECHO: Circle Told", presented by Live Arts Festival, featured an open, listening-based score by Pauline Oliveros. The production broke many rules in particular by asking singers to sing 'score-less' and to 'move', which resulted in a mesmerizing integration of 100 singers and eight dancers moving together within the crumbling grandeur of West Philadelphia's Rotunda. In June 2009, LSDC and MCC premiered their third collaboration "Battle Hymns" at the 23rd Street Armory in Center City Philadelphia as part of the Hidden City Festival with a score commissioned by Pulitzer-Prize winning composer David Lang. In April 2013, LSDC presented "Battle Hymns" in San Francisco with Volti Choir, Peidmont Children's Choir and San Francisco Choral Society.
Toshi Makihara studied drums, percussion and improvisation with Sabu Toyozumi, a prominent percussionist in Tokyo. Since arriving in the United States, he has worked with various new music ensembles as well as with numerous dance and theater companies internationally. Makihara has worked with Joel Thome's WORLD SOUND, and provided original music to Arden Theater Company, Diversions Dance Company (Wales), Pennsylvania Ballet, ZeroMoving Dance Company, Merian Soto / Performance Practice, Leah Stein Dance Company and Zornitsa Stoyanova's Here[begin] Dance Company. Over the years, he has worked with musicians including Steve Beresford, Peter Brotzmann, John Butcher, Nels Cline, Eugene Chadbourne, Tom Cora, Amy Denio, Thurston Moore, William Parker and John Zorn. He has also collaborated with poets, visual artists, filmmakers and performance artists widely. Since the fall of 2000, Makihara has been focusing on three separate performing styles: 1. New Jazz performances on a conventional drum-set, 2. music for theater and dance using a variety of percussion and discovered sound media, and 3. the experimental free improvisation using a simple setting consisting of one snare drum and one small cymbal. Makihara's recordings include Grammy nominated "Another Shining Path" (1998 Drimala Records) in trio with Gary Hassay (alto saxophone) and William Parker (bass), and "Hurricane Floyd" (Spring 2000, Sublingual Records) in trio with Thurston Moore (guitar) and Wally Shoup (alto sax). He received Pew Fellowship in 2013.
Josey Foo attended on scholarships and has degrees from Vassar College, Brown University, and the University of Pennsylvania Law School. She is a recipient of Literature Fellowships from the National Endowment for the Arts and Mid-Atlantic Arts Foundation, both in 2001. She was undocumented from 1986 - 1990. She lives in Farmington, NM. She has collaborated with Leah on A Lily Lillies. "Liliesis a different kind of book, sui generis, of poems for movement and notes for dance that have been eight years in the making. I wrote the poems, Leah wrote the notes on dance. The book would have been a clunkier piece of work without Leah, who personifies lightness and grace, while I am rough-edged, a carpenter of tangible things that don't move." The book was just published by Nightboat Books in February 2011.
Diane Monroe's solo jazz work, having begun with her tenured positions in the Max Roach Double Quartet and the Uptown String Quartet, was proclaimed by Jim Ferguson of Jazz Times to have displayed, "stunning musicianship...". Her performances, compositions, and arrangements have been highlighted on the Cosby Show, Mr. Rogers, Carnegie Hall, the North Sea and Mellon Jazz Festivals, and Zurich's Tonhalle, to name a few. She is seen performaing in the movie, Music of the Heart, starring Meryl Streep.
During her four year membership with The String Trio of New York, Monroe toured with Joe Lovano, Anthony Davis, and Oliver Lake. She has also been honored to perform with celebrated artists such as Reggie Workman, Cecil Bridgewater, Odean Pope, Tyrone Brown, Dave Grusin, Bobby Zankel, Steve Wilson, Uri Caine, John Blake, Tom Lawton, Jim Ridl, Mark O'Connor, Regina Carter, and in a special "Jazz at Jennings" (a benefit presented by the late Peter Jennings), she performed with Percy Heath, Jimmy Cobb, Renee Rosnes, Todd Coolman, Wyclif Gordon, and Jon Fadis.
As an educator she has taught at Oberlin College, and is presently an adjunct professor at Temple University and Swarthmore College. She has given workshops for the coveted Op. 118 East Harlem Violin Program, and Berklee College of Music in Boston. At the Verbier Festival 2000 in Switzerland, Monroe conducted the Fiddlefest Jazz Orchestra, featuring the violinist, Kennedy.
Monroe's twenty-five year career within the "classical world" has afforded her performances with renowned musicians such as Yo-Yo Ma and Arnold Steinhardt. In 2005, Ms. Monroe performed a recital presented by the Philadelphia Chamber Music Society, nicknamed, "Infused with the Blues". In 2010, the esteemed composer/master teacher, David N. Baker wrote a violin concerto for Ms. Monroe, which she premiered in 2010 with the Duluth-Superior Symphony, with Markand Thaker conducting. As a continuing advocate for "New Music", she has enjoyed perfoming works by Andrew Rudin, Julia Wolfe, and she recently premiered two sonata works by Robert Capanna (Former Philadelphia Settlement School's Executive Director), and Philip Maneval, (Philadelphia Chamber Music Society's Executive Director) at Curtis Institute's Feild Hall in 2012.
Monroe appeared with her jazz quartet at the Terrace Theater/Kennedy Center in D.C., as a participant in the 2012 Mary Louy Williams "Women in Jazz" Festival. Presently, Diane performs with her jazz quartet/quintet and duo with vibraphonist Tony Miceli, which will release their first cd in mid-February 2014. Later next year, Monroe will premier/perform her work, "The Self-Evident Poem", at Virginia Tech University, music set to words by poet/activist Nikki Giovanni. In December of this year, Monroe will perform the premiere of her newest work, "Tanaina Dreams", a jazz piece scored for beginner/intermediate level string orchestra, two solo violins, and vibraphone. This piece is dedicated to and will be performed by the Hiland Mountain Women's prison facility in Anchorage, AK.
As a composer/collaborator within multiple disciplines, Monroe has produced jazz and popular music scores for projects such as, "The Blues Book Project", (a concert) with artist/painter Curlee Holten/1998; "One Wall Missing", and "Source Code, Candide" (two plays) for Tap-It/New Works Theater Ensemble/ '03-'04; "Beans", (for silent animated film) for Relache Contemporary Music Ensemble ('03); "Words" and "Lift the Youth", for Philadelphia's Art Sanctuary and Opera Company's Hip H'Opera Project/('07); The Cave, a children's interactive drama/ (2010); and, "Ain't I a Woman", a theater documentary presently touring, for the Core Ensemble. Monroe has collaborated most recently with dancer/choreographers Lisa Kraus, Germaine Ingram, and Leah Stein, performing her original unaccompanied improvisations on themes from Bach to relevant social issues. Monroe is a graduate of the Curtis Institute of Music, University of the Arts, and attended Oberlin Conservatory and Michigan State University.
Pauline Oliveros is a senior figure in contemporary American music. Her career spans fifty years of boundary dissolving music making. In the '50s she was part of a circle of iconoclastic composers, artists, poets gathered together in San Francisco. Recently awarded the John Cage award for 2012 from the Foundation of Contemporary Arts, Oliveros is Distinguished Research Professor of Music at Rensselaer Polytechnic Institute, Troy, NY, and Darius Milhaud Artist-in-Residence at Mills College. Oliveros has been as interested in finding new sounds as in finding new uses for old ones --her primary instrument is the accordion, an unexpected visitor perhaps to musical cutting edge, but one which she approaches in much the same way that a Zen musician might approach the Japanese shakuhachi. Pauline Oliveros' life as a composer, performer and humanitarian is about opening her own and others' sensibilities to the universe and facets of sounds. Since the 1960's she has influenced American music profoundly through her work with improvisation, meditation, electronic music, myth and ritual. Pauline Oliveros is the founder of "Deep Listening," which comes from her childhood fascination with sounds and from her works in concert music with composition, improvisation and electro-acoustics. Pauline Oliveros describes Deep Listening as a way of listening in every possible way to everything possible to hear no matter what you are doing. Such intense listening includes the sounds of daily life, of nature, of one's own thoughts as well as musical sounds. Deep Listening is my life practice," she explains, simply. Oliveros is founder of Deep Listening Institute, formerly Pauline Oliveros Foundation.
David Lang. In the words of The New Yorker, "With his winning of the Pulitzer Prize for the little match girl passion (one of the most original and moving scores of recent years), Lang, once a postminimalist enfant terrible, has solidified his standing as an American master.
"Musical America's 2013 Composer of the Year and recipient of Carnegie Hall's Debs Composer's Chair for 2013-2014, Lang is one of America's most performed composers. Many of his works resemble each other only in the fierce intelligence and clarity of vision that inform their structures. His catalogue is extensive, and his opera, orchestra, chamber and solo works are by turns ominous, ethereal, urgent, hypnotic, unsettling and very emotionally direct. Much of his work seeks to expand the definition of virtuosity in music — even the deceptively simple pieces can be fiendishly difficult to play and require incredible concentration by musicians and audiences alike.
the little match girl passion, commissioned by Carnegie Hall for Paul Hillier's vocal ensemble Theater of Voices, was awarded the 2008 Pulitzer Prize for music. Of the piece, Pulitzer-juror and Washington Post columnist Tim Page said, "I don't think I've ever been so moved by a new, and largely unheralded, composition as I was by David Lang's the little match girl passion, which is unlike any music I know."
His recent works include death speaks, a song cycle based on Schubert, but performed by rock musicians, including Bryce Dessner from The National and Shara Worden from My Brightest Diamond; man made, a concerto for the quartet So Percussion and the BBC orchestra; the whisper opera, for the International Contemporary Ensemble and soprano Tony Arnold; love fail, an evening-length work for the early music vocal ensemble Anonymous 4, with libretto and staging by Lang; reason to believe, for Trio Mediaeval and the Norwegian Radio Orchestra; concerto (world to come) for cellist Maya Beiser and the Norrlands Operans Symhoniorkester; writing on water for the London Sinfonietta, with libretto and visuals by English filmmaker Peter Greenaway; and the difficulty of crossing a field, a fully staged opera with the Kronos Quartet."
There is no name yet for this kind of music," wrote Los Angeles Times music critic Mark Swed of Lang's work, but its time has arrived and his works are being heard around the globe in performances by the BBC Symphony, the International Contemporary Ensemble, eighth blackbird, Santa Fe Opera, the New York Philharmonic, the Netherlands Chamber Choir, the Boston Symphony, the Munich Chamber Orchestra, and the Kronos Quartet; at Tanglewood, the BBC Proms, MusicNOW festival, The Munich Biennale, the Settembre Musica Festival, the Sydney 2000 Olympic Arts Festival and the Almeida, Holland, Berlin, Adelaide and Strasbourg Festivals; in theater productions in New York, San Francisco and London; alongside the choreography of Benjamin Millepied, Twyla Tharp, La La La Human Steps, The Netherlands Dance Theater, Susan Marshall and the Paris Opera Ballet; and at Lincoln Center, the Southbank Centre, Carnegie Hall, the Kennedy Center, the Barbican Centre, and the Brooklyn Academy of Music.
Lang is the recipient of numerous honors and awards, including the Pulitzer Prize, Musical America's Composer of the Year, Carnegie Hall's Debs Composer's Chair, the Rome Prize, the BMW Music-Theater Prize (Munich), and grants from the Guggenheim Foundation, the Foundation for Contemporary Performance Arts, the National Endowment for the Arts, the New York Foundation for the Arts, and the American Academy of Arts and Letters. In 1999, he received a Bessie Award for his music in choreographer Susan Marshall's The Most Dangerous Room in the House, performed live by the Bang on a Can All-Stars at the Next Wave Festival of the Brooklyn Academy of Music. The Carbon Copy Building won the 2000 Village Voice OBIE Award for Best New American Work. The recording of the passing measures on Cantaloupe Records was named one of the best CDs of 2001 by The New Yorker. His CD pierced on Naxos was praised both on the rock music site Pitchfork and in the classical magazine Gramophone, and was called his "most exciting new work in years" by the San Francisco Chronicle. The recording of the little match girl passion released on Harmonia Mundi, received the 2010 Grammy Award for Best Small Ensemble Performance.
Lang is co-founder and co-artistic director of New York's legendary music collective Bang on a Can. His work has been recorded on the Sony Classical, Harmonia Mundi, Teldec, BMG, Point, Chandos, Argo/Decca, and Cantaloupe labels, among others.His music is published by Red Poppy Music (ASCAP) and is distributed worldwide by G. Schirmer, Inc.
Robert Geary, founder of Volti and the internationally acclaimed Piedmont East Bay Children's Choirs, also holds directorial positions with the San Francisco Choral Society and the Golden Gate International Children's Choral Festival. For fourteen years, Geary was the director of the Baroque Choral Guild, and served for thirteen years as the Music Director of the First Unitarian Universalist Church in San Francisco.
A champion of contemporary music, Geary and his choirs have won numerous international and national awards. Among Volti's honors are ASCAP's award for "Adventurous Programming of Contemporary Music" in 2009, 2007, 2005, 2002, 1998 and 1995. The Piedmont East Bay Children's Choirs won three gold prizes and a coveted first prize for Contemporary Music at the Choral Olympics in Linz, Austria (July, 2000), the grand prize at the Miedzyzdroje Choral Festival in Poland (July, 1998), gold medal at the Giessen (Germany) International Children's and Youth Choir Festival (1997, and where Geary received a special award for "Outstanding Conductorial Achievement"), two gold medals a silver medal and the "Best of the Choirs" award at the Des Moines International Children's Choral Festival (1997), and first prize for Contemporary Music at the Kathaumixw Festival in British Columbia in 1996 and 1992.
Geary was awarded the International Peace Child Medal for his role as co-founder of the Golden Gate International Children's Choral Festival (1993) and he was named Music Educator of the Year by KDFC radio in 2002. Geary's choirs have performed throughout North America, Europe, the United Kingdom, Scandinavia, Russia, and the Far East. His choirs have been selected to perform for Chorus America and the American Choral Directors Association, and have performed for radio, television, opera, symphony, and music festivals nationally and internationally. Geary also has prepared his choirs for some of the world's leading conductors, including Helmuth Rilling, Robert Shaw, Kurt Herbert Adler, Edo de Waart, Krzysztof Penderecki, Herbert Blomstedt, Dale Warland and Kent Nagano. His choirs have been recorded by Harmonia Mundi, Koch International and Swiss International Radio and Innova. In 1998, Geary served on the California Arts Commission's Panel to evaluate the artistic merit of those organizations submitting grant applications under the Music- Presenters/ Festivals/ Training Program category. In June, 1999, Geary was chosen to judge the Jyvdskyld International Children's Choir festival in Helsinki. As one of only three judges from around the world, Geary joined esteemed composer Pekka Kostiainen and Erkii Pohjola, conductor of the renowned Tapiola Children's Choir. Geary earned degrees in Political Science, Music Theory and Composition and, as a student of Howard Swan, Choral Conducting.