LEAH STEIN DANCE COMPANY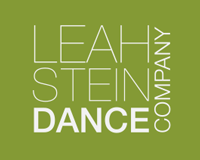 Week-long Practice and Performance Lab with Leah Stein
Calling movers, sounders, and improvisers:

Leah Stein Dance Company (LSDC) is excited to announce an intensive week-long laboratory! There are a few spots left in full week intensive.
DAILY INTENSIVE LAB with Leah Stein
March 14th-18th (1-4pm)
*all sessions are required plus participation at performances
March 19th and 20th (3-7:30PM)
This is a unique opportunity to engage daily with Leah's thread of research that integrates body, voice, song, movement and rhythm to create a rich practice and performance structure.
MORNING DROP-IN WARM UP CLASSES (10am-12pm)
pay at the door $12/class
Megan Wilson Stern (Monday, Wednesday, Friday)
A class that focuses on awareness practices that prepare our whole selves for full, embodied, surprising, joyful moving. Megan will pull from her experience with Feldenkrais, Contact Improvisation, Lisa Nelson's tuning scores, and Qi Gong.
Michele Tantoco (Tuesday, Thursday)
A class to prepare, practice and play with the breath, body, and voices. The first hour we will generate heat, sweat and awareness of where we are in our present bodies and minds via an uncomplicated movement practice influenced by yoga, pilates, and dance techniques. We will open up and condition our bodies gently, but firmly. The second hour we will use improvisation and light contact exercises to explore ways of breaking open our shells of technique, formality, and line - moving from acute awareness of our individual capacity and moving it out into the space, onto the floor, into the air, and with each other with imagination, realness, and desire.
* Long-sleeved shirts and knee pads highly recommended.
.
PAY FOR FULL INTENSIVE HERE
Enter creative process with Leah Stein to practice and develop performance structures toward final performances at the end of the week.

Deep Listening* is the basis and foundation for week of movement and vocal improvisation and composition. Research the voice/movement continuum focusing on breath as the most basic connector.

Help create and foster an inclusive atmosphere for exploration and discovery. Take risks, tune your senses, and be an active part of this rigorously curious and connected community.

The week is intended to be focused and playful, relaxed and adventurous, surprising, rigorous, and enriching for all involved.