LEAH STEIN DANCE COMPANY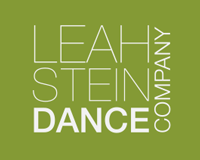 Embodied Vocal Improvisation Workshop
with Germaine Ingram
Leah Stein Dance Company is pleased to present a special workshop with Germaine Ingram this spring!
When: Saturday, March 14 - 12:30 - 3:30 pm
Location: The Art Room Studio, 2329 S. 3rd Street, 2nd Floor, Philadelphia, PA 19148
Cost: $25
Space limited, register to secure a spot
Join dance/vocal improviser Germaine Ingram in a workshop in embodied vocal improvisation. The 3-hour workshop will be grounded in the vocal improvisation strategies and exercises developed by internationally renowned performer/educator Rhiannon, whose Vocal River approach is studied and practiced by singers world-wide. Germaine has studied with Rhiannon for more than a decade, and in 2019 she was one of two "co-pilots" in Rhiannon's demanding 10-month "All The Way In" vocal improvisation residency program.
Singers in all styles are welcome. Participants need not be trained singers, but should have at least basic skills in hearing/holding rhythms and pitches, and be prepared to commit themselves to deep listening, using their whole body as an instrument, and applying their voice in a variety of solo and group configurations.
To register: Click the class icon, then "register," and proceed to check-out on the online cart.
Contact info@leahsteindanceco.org with any registration questions.