LEAH STEIN DANCE COMPANY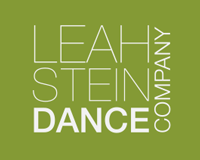 Site-specific performance work Portal – meaning entrance, opening, connecting across thresholds – invites audience and performers to experience unexpected, surprising and spontaneous inter-connections among the street traffic, sidewalk pedestrians, and the indoor café space. The glass door of the Café, surrounded by glass windows, offers a "portal" of communication and interaction. Intentional and spontaneous events of meetings, partings, crossings, interactions, color, costume, sound and movement integrate an inter-generational group of performers, audience and the general public.
Performers include LSDC members David Konyk, Andrew Mars, Megan Wilson Stern, Michele Tantoco and multi-generation community participants
September 15-24 at 6pm
FRIEDA for Generations Cafe
320 Walnut Street, 19106
50 minutes
Click here for tickets!
INTERIOR OF A PORTAL
I
You are a thought. A thought in space.
A tentative space that retains its shadows.
It must.
It belongs to the literature of wisdom.
Pirouetting poetry.
This space identifies with solitude –
your solitude and the solitude of all memories.
II
You are a thought translated into silence.
Silence translated into gestures
that touch
this tensile threshold of gathering anticipation.
Your dance.
It will stir like golden syllables in fluid hands,
will linger as after-glow on these stone-old walls.
III
Your hands are hanging by your side.
You close your eyes. Everything is invisible.
Everything visible.
An image transcends all modes of sensibility.
A gate.
Covered with dawn and the mythical winds of
an ancient past. Portal to the blue of an ambient sky.
IV
The Seneca carry stories in satchels. Yours are
pressed into the corners of this roof. Your arms
reach them.
In the greatness of this space your steps must now
be gentle.
Stretch your dance across this lucid air and offer
your stories to the portal, the friend of your being.
Frauke Regan
August 14, 2016
Recent Performances
photo by Michael Bartmann
photo by Michael Bartmann
photo by Michael Bartmann
photo by Michael Bartmann
Leah Stein, joined by violinist Diane Monroe, and dancer Jungwoong Kim revives her site-specific work in homage to her father. This intimate performance integrates light, sound, movement, history and personal memory. The audience is invited on a quiet journey in an old industrial building in Kensington.
Saturday June 11th 5:30pm
Sunday June 12th 5:30pm
Saturday June 18th 5:30pm
Sunday June 19th 5:30pm
118 Fontain Street
Philadelphia PA 19122
* Please note: The Iron Factory is not wheelchair accessible.
Science Leadership Academy students perform at Art in the Open Festival
Friday May 13th, 2016 1-3PM
Arrive at Science Leadership Academy and travel with the students as they walk to various locations to perform their site-specific dance pieces made in collaboration with Leah Stein Dance Company.
More info here.
Science Leadership Academy
55 N. 22nd St.
Philadelphia, Pa. 19103
FREE and open to the public
March 2016 Practice and Performance Lab Culminating Performances
Saturday, March 19th 6PM
Sunday, March 20th 6PM
The performances are open to the public for a sliding scale donation.
at The Iron Factory
118 Fontain Street
Philadelphia PA 19122
LSDC Company dancers as well as the workshop participants will show an evening of thoughtful work deeply rooted in improvisation and the continuum of sound and movement. The research that emerges during the week-long workshop will be shown through emsemble and solo scores.