LEAH STEIN DANCE COMPANY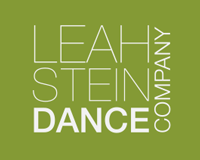 Science Leadership Academy Residency
Through a longterm partnership with Science Leadership Academy, LSDC provides rigorous, creative classes in movement and site specific dance for 60 high school students each year. Created through classes and workshop with LSDC company members and teaching artists, small groups of students develop collaborative and creative skills, which culminate in a final site-specific performance open to the SLA community. This residency sets up students for a lifetime appreciation for the arts or even future career path in the artistic professions through direct contact with dancers working in their field.
Photo courtesy of Joshua Block
LSDC at Wesley Enhanced Living at Stapeley
Leah Stein Dance Company has worked with senior residents at Stapeley Center for over two years and will continue to do so in the 2017-18 season. Offering highly beneficial opportunities to move together as a community, this residency affirms LSDC's goal to reach a wide range of senior citizens in greater Philadelphia through dance workshops.
Interested in dance workshops for seniors? Click here to contact Leah Stein Dance Company.
Summit Children's Program
In Spring 2017 Leah Stein and LSDC company members instructed a group of students, ages 5 - 12, at Summit Children's Program in Mt. Airy, Philadelphia. The spring session will culminate in a dance and movement performance created by the students for Summit community members. This program is supported by a grant made possible by the Philadelphia Foundation's Fund for Children made possible by annual contributions from the Philadelphia Phillies and Philadelphia Eagles.
University of the Arts Residency
During the 2016 - 2017 academic year, Leah Stein Dance Company was in residence at the University of the Arts School of Dance. The company worked in UArts studios to create new work, which was presented in works-in-progress showings to School of Dance students and community members with a Q and A and talk back component. Works presented included the recent work Portal and a new work titled Portraits. Company members also worked directly with students in a variety of ways. The company provided feedback to choreography workshop students, mentored one:one students in site-specific performance, and on a senior project.
Artists At Work at Woodmere Art Museum
Artistic Director Leah Stein participates in Woodmere Art Museum's "Artists at Work" series. Professional artists of many disciplines engage numerous local elementary school students in short workshops introducing their artform with hands on activities. LSDC will continue to participate in this program in 2018.
Photo courtesy of C.W. Henry School.
Intergenerational Residency
In the 2014-2015 school year Leah Stein Dance Company led an intergenerational residency with Science Leadership Academy of Philadelphia, Greentowne School, and residents of the Sidney Hillman Apartments.
LSDC and SLA have worked together on projects since 2009.
Please reload