LEAH STEIN DANCE COMPANY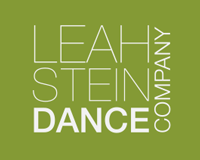 Leah Stein Dance Company Online Summer Intensive
an Online Performance Practice Intensive on ZOOM
for Interdisciplinary Choreographers, Movement Artists, and Performance Makers
August 16 - 20, 2020
1:00-4:00 pm EST on Zoom
Curriculum
This intensive welcomes artists at any stage of their career, working in any form of movement based or interdisciplinary exploration, looking to immerse in creative process, practice, and performance.
We will focus on process with an attention to each participant's creative vision, questions, challenges and strengths. Participants ideas and visions are self-directed and may include performance and/or projects for the frame/screen as a platform for sharing work.
Grounded in the body, the voice, improvisational practice, and inquiry, participants begin and end each session with a group check in. The program offers an opportunity to engage in a collaborative process with Leah Stein that concludes with an informal virtual performance or sharing.
Certificate and Post-Intensive Mentorship
All students who successfully complete the intensive will be a granted a certificate of completion and the assignment of a specially paired artist mentor who will continue to work with the student over the following months either in person or from a distance. The backbone of LSDC's Intensive is to not only immerse emerging artists in the creative process unique to the company, but to offer valuable resources to support their success as professionals in the complex performance world of today.
Schedule
This online edition of the intensive is a time commitment from 1:00-4:00 pm EST on Zoom for one week. Each day will start and close with a group check-in with time in the middle for creative process.
Tuition
Online Summer Intensive tuition is by Pay-What-You-Can at a $100 - $400 Sliding Scale.
Financial Aid
Leah Stein Dance Company is committed to making the intensive as accessible as possible to all accepted applicants. No one will be turned away for lack of funds. Email us with any concerns.
Instructor and Mentor
Artistic Director Leah Stein serves as the instructor and mentor to all participants.
Questions about the program or the application process?
Contact us at ArtRoomStudioPhilly@gmail.com
Pictured L-R: Crux, Michelle Slavik, Sarah Cunningham