LEAH STEIN DANCE COMPANY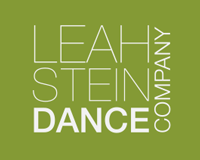 Studio Works Spring 2020 Season
Monday, March 9 - STB x AT (Sean Thomas Boyt & Andy Thierauf, Maddie Rabin, Sarah Cunningham
POSTPONED - COVID-19
Monday, April 13 - Lindsey Huster & Laura Vriend
Monday, May 11 - Keila Cordova
7:00 pm at The Art Room Studio
2329 S. 3rd Street, 2nd Floor
Leah Stein Dance Company is pleased to announce STUDIO WORKS, an ongoing studio performance series featuring local movement-based artists. This platform is an opportunity to see new work bridging dance, visual arts, theatre, and music. Celebrate Philadelphia's performance landscape by gaining a deeper insight into the processes of vastly different makers and thinkers from across our city.
Select from the dates below, then "Go to Cart"
Studio Works Artists
Since 2018, Leah Stein Dance Company has presented over thirty artists in Studio Works. Scroll below to view the program's current artists and alumni.
Maddie Rabin
Maddie Rabin is a musician, choreographer, dancer, and performance artist based in Philadelphia. She released her first album Autumn Bound in 2017. It was an ode of sorts to her community in Vermont. She has worked on many musical and choreographic projects since, including her first large-scale production Sprout! A Full-Length Not-A-Ballet, which premiered at the 2019 Philly Fringe Festival. She is currently playing in the band Ruby and working on a second album of newer songs.
STB x AT
Sean Thomas Boyt and Dr. Andy Thierauf have been cross-disciplinary collaborators for the past seven years, creating work that spans a variety of genres by using dance and percussion as mediums for engaging performance art. Incorporating electronics, improvisation, text, and physical theater, the "dance/perc" duo is constantly experimenting and producing material while refining their practices individually.
Sarah Cunningham
Sarah Cunningham is recognized as one of the foremost viola da gambists worldwide. She trained at Harvard University, the Longy School of Music, and the Royal Conservatory in The Hague, Holland. She was co-founder, with Monica Huggett, of Trio Sonnerie, with whom she recorded most of the important chamber music for violin and viol, and toured on four continents between 1982 and 1997.
L. Graciella Maiolatesi
L. Graciella Maiolatesi (pronouns she/her) is a Queer-Black-Femme and multidisciplinary-artist, currently receiving her M.F.A in Dance from Temple University. She is the recent Artistic Director of Femme Noire Movement Collective (FNMC), which is currently based in Philadelphia, PA. FNMC works to create intersectional movement investigations that liberate and witness Black-Femme bodies and modes of being. FNMCs upcoming work, The(se) Black Experience(s), will premiere in January 2020. The(se) Bl
Thomas Choinacky
Thomas Choinacky is an interdisciplinary artist who has been creating new performance work in Philadelphia since 2007. He has been the grantee of 1812 Productions' Jilline Ringle Solo Performance Program and has been awarded artist residencies at Kultuuritehas Polymer in Tallinn, Estonia and Elsewhere in Greensboro, NC. He is a founding member of Applied Mechanics, a radically immersive theater collective.
Eppchez!
Eppchez is a Quaker, transmasculine, Cuban & Jewish theater / movement maker, musician, and designer. In 2012 Eppchez started up Alma's Engine; a process focused production company/creative ministry developing eir new work across a variety of genera and medium. Spreading whimsical and earnest dis-ease to interrupt and unstick tricky conversation.
Kat Sullivan
Kat J. Sullivan is a dancer, choreographer, writer, and photographer in Philadelphia, PA. Since graduating from Franklin & Marshall College with a degree in dance, Kat has performed for several Philly artists, most recently the experimental music and dance platform <fidget>. Her work, described by thINKingDANCE as having a "spare rigor," has been produced throughout Pennsylvania and New York. She teaches and performs with the Philadelphia Compositional Improvisation Ensemble and recently co-prod
Shavon Norris
Shavon Norris is an artist, educator, and facilitator. She grew up in a Sci-fi Christian home in the Bronx. She uses movement along with text and sound and imagery to reveal and highlight the stories living in our bodies. Her work explores our relationship to our identities, to our experiences, and to others. An examination and celebration of what we feel, think, and believe. Shavon is grateful. To the learners that have shared their humanity with her.
Michelle Slavik
Michelle Slavik is a Philadelphia performing artist, choreographer, and teacher. Michelle graduated in 2018 from Slippery Rock University with a Bachelor of Fine Arts degree in Dance. Recently, Michelle performed for Kalila Kingsford Smith Dance in Philadelphia. Michelle has presented her own work at SpringUp Dance Festival, Small Plates Dance Festival, Kun-Yang Lin/Dancer's InHale Series, Koresh Dance Company's Artist Showcase, and Gibney Dance in New York City. In addition, Michelle has worked