LEAH STEIN DANCE COMPANY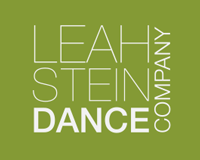 Residency for Emerging Artists in Performance (REAP)
Residencies for Emerging Artists working across Dance, Theatre, and Music based in Philadelphia
Residency for Emerging Artists Project at Leah Stein Dance Company was created in 2018 to meet the high demand for artist support in Philadelphia. These residencies are comprised of studio space grants and administrative support offered to small cohorts of artists working across dance, music, theatre, and performance in its broadest sense. The project is artist-driven with no requirements to produce work within any set parameters. The residency is meant as an opportunity for exploration and time for creative process. Most REAP residencies culminate in a public showing or event.
POSTPONED - Summer 2020 REAP Artist
Vitche-Boul Ra is an Omnidisciplinary Performance Practitioner, receiving his BFA in Interdisciplinary Fine Arts (Sculpture concentration) from The University of the Arts in 2018. Primarily focusing on performance practices in the field of dance, he additionally studied in the UArts School of Dance under Donna Faye Burchfield. Winning the Edna Andrade Travel Scholarship from The University of the Arts in 2017, he studied Balinese dance in Bali, Indonesia to expand his movement practice and theatrical vocabulary beyond the western canon. In Philadelphia, he has shown solo (+collaborative) works at The Philadelphia Museum of Art, Vox Populi Gallery, Little Berlin Gallery, and Hightide Gallery. In New York, Ra performed in Fridman Gallery's 5th Anniversary Festival, had work selected for the Center for Performance Research's Spring Movement Festival 2018, and was curated into the New Dance Alliance's 2019 Performance Mix Festival: 33.
POSTPONED - Summer 2020 REAP Artist
L. Graciella Maiolatesi (pronouns she/her) is a Queer-Black-Femme and multidisciplinary-artist, currently receiving her M.F.A in Dance from Temple University. She is the recent Artistic Director of Femme Noire Movement Collective (FNMC), which is currently based in Philadelphia, PA. FNMC works to create intersectional movement investigations that liberate and witness Black-Femme bodies and modes of being. FNMCs upcoming work, The(se) Black Experience(s), will premiere in January 2020. The(se) Black Experience(s) is a creative process focusing on curating space in which Black narratives can be birthed, breathed, and celebrated. These pieces being shown in Studio Works are excerpts from the larger creative process. Along with the Leah Stein Dance Company, Maiolatesi has worked with Jumatatu M. Poe, Dr. Kariamu Welsh, Dr. S. Ama Wray, Bebe Miller, Awilda Sterling Dupree, Sanchel Brown, her dance mentor, Stafford C. Berry Jr., and more. Maiolatesi is excited to be included in this years Studio Works Showcase and is thankful to the Leah Stein Dance Company for the artistic space and collaboration that they continuously offer.
POSTPONED - Summer 2020 REAP Artist
"The Cock Painter" is the ode to your bodily stench you didn't know you needed. Get ready to remember how much you stink. Have you ever wondered if an anus smells like outer space? Do you still like classical art? Do you enjoy using a dildo for a purpose it wasn't intended for? Are you a professional or domestic wiper of asses? Then this show is right up your alley, so to speak.
Magda is Mary Poppins meets Marina Abramovic in this one- woman show that holds nothing back. It's a comedy show disguised as a studio visit. What begins as an explanation of her life-size drawings of men being devoured by their own penises quickly veers into a hilarious and scathing discussion of human stench, sex, sadness and the morality of wiping someone else's genitals.
Dare to stare at her pubes as she meticulously exposes the crevices of our internal monologues with the panache of a vaudeville act: trumpeting, dildo, and dancing included.
Photo: Kate Raines
Brooklyn native, Ama Ma'at Gora is a choreographer and dance artist. She received her BA in Dance from Georgian Court University and is a current MFA candidate at Temple University. Throughout her career, she has worked with various artist including Dr. Kariamu, Earl Moseley, Dr. S. Ama Wray, Karen Love, Darrell Moultrie, Gregory King, Silvana Cardell and more. As a current Philadelphia resident, she tours with Cardell Dance Theater; writes for The Black Dance Magazine and ThINKing Dance. As founder and artistic director of Ma'at Works Dance Collective (2017), she has presented her work at Judson Church, Bridge for Dance, the Koresh Artist Showcase, The Golden Ratio, and Leah Stein's Art Room. She transforms her experiences into narrative works that center her identity as a black, queer, femme wombman interested in decolonization through dance.
I attended Bard College where I studied both Dance and Poetry. There I developed a love for dancing rigorously and making work that explores character, text, costume, as well as movement in a more formal sense. Since moving to Philadelphia there have been many influences on my art-making practice: being a preschool teacher, performing site-specific works with the Leah Stein Dance Company, Lily Kind's ongoing Wolfthicket project, performing in Vince Johnson's wacky company Philly Kerplop, writing dance reviews for thINKingDANCE, and expanding my movement vocabulary into house, waacking, and hip hop. I have performed my own work as part of Urban Movement Arts' artist in residence program and Leah Stein's Studio Works.
Maddie will be in residence in collaboration with Kayla Bobalek.
Growing up I studied ballet under the instruction of Elizabeth Drucker Treadwell at The Ballet School in Topsham, Maine as well as in the Pre-Professional C.O.R.P.S program at Portland Ballet. I thrived off the discipline, structure and logic of ballet (most likely the beginnings of my interest in formalism.) I studied Dance Composition at Bard College and created numerous pieces that delved into athleticism, character, and (more into) formalism. I also had the privilege of collaborating with artists from different mediums (music/ visual arts/ written arts/ costume/ lighting design) while at Bard. Since moving to Philadelphia I have taught creative movement and hip hop at a k-8 school as a resident Teaching Artist. I have created and performed my own work as part of a residency at Urban Movement Arts and have performed in Vince Johnson's project Philly Kerplop.
Kayla will be in residence in collaboration with Maddie Hopfield.
Work-in-Progress Showing
Friday, May 17 at 7:30 pm
The Art Room Studio
2329 S. 3rd Street, 2nd Fl
Philadelphia, PA 19148
"Barbiturates & Ice Cream" (working title) is a visceral, humorous exploration of bodies, emotions, and a grandmother I never knew. Join me for a work-in-progress showing ahead of a two-night run in SoLow Fest this June! An informal reception and feedback session will take place after the showing.
Click here to reserve tickets
Jillian Jetton is a California-raised, Philadelphia-based creator, director, and performer whose work values the unruly power of presence. Her intimate, often interactive works have been seen in New York, Philly, and Providence, on stages, in streets, and in homes. Jillian was a core collaborator on Headlong's The Quiet Circus, and has helped develop works by Dan Rothenberg (A Period of Animate Existence, Pig Iron), César Alvarez (The Universe is a Small Hat; Washeteria, Soho Rep.), and Young Jean Lee (Straight White Men, Brown) among others. She received a BA in Theater Arts from Brown University, attended the Headlong Performance Institute and the Pig Iron Summer Session, and trains regularly in dance improvisation and Deep Listening with choreographer Leah Stein.
Honduran born, Philippine and USA raised, Belle Alvarez is an artist, educator, and organizer working with dance, movement, and storytelling for the purpose of community building and fostering creative dialogue that is rooted in kinesthetic empowerment. Using interdisciplinary collaboration to inform her performance, facilitation, and community engagement practice, Belle aims to offer a joyful, healing, nourishing experience that catalyzes reflection, unity, and social transformation.

Currently, Belle is a Local Organizer with Carnival De Resistance, an Ensemble Member with Just Act, and a project based collaborator/performer. Belle is a Teaching Artist and Guest Instructor working with youth and adults throughout PA, NJ, and DE.

In 2017, Belle was awarded a BrideNext residency at the Painted Bride Art Center where she developed work on advocacy and selfhood for American immigrants. In 2016, Belle was a featured artist in Birds on a Wire Dance Theatre's HATCH residency.
Belle earned her BFA in Dance from Temple University.
Emily Bate is a Philadelphia-based composer, singer and harmony fanatic. Emily's work moves freely between music, theater, film and performance.
Recent projects include the score for the film Queer Genius by Catherine Pancake; several shows with frequent collaborator Erin Markey, including the anarcho-musical A Ride on the Irish Cream, featuring "accessible, often punchy pop-rock" (New York Times), and "soaring musical numbers" (Artforum) that were "startlingly gorgeous, and packed with heavenly harmonies" (New York Post); and a composing collaboration with installation artist Patrick Costello. Emily runs a community chorus called Trust Your Moves, focusing on new work by Philadelphians.
Lela Aisha Jones is a movement performance artist. Her work is currently grounded in the practices of embodied restorative activism, the diasporic nomadic, and the body as an intimate, temporal maroon location. She is a proud native of Tallahassee, FL and feels quite fortunate to live and create in Philadelphia, PA. As the founder of her creative home FlyGround she directs her own artistic projects, the Dancing for Justice Philadelphia Initiative, and The Requisite Movers Philadelphia. The work of FlyGround is generously supported by the Artist in Residence program at the Community Education Center and the Incubated Artist Program at Headlong. Lela is a 2015 Leeway Foundation Transformation Awardee, a 2016 Pew Fellow in the Arts, and a 2017 New York Dance and Performance Award | Bessie Nominee.
Photo by Alex Shaw
Carl(os) Roa is a creator, writer, performer, organizer, juicy Colombian bear, and effusive Miami transplant. A proud alumni of the Headlong Performance Institute and Drexel University, (os)' work explores the marginalized within the marginalized, and child-like revelry in performance.
They've worked with numerous artistic organizations in Philadelphia, including The Wilma Theater, Taller Puertorriqueño, First Person Arts, Philadelphia Artists' Collective, The Painted Bride, and Swim Pony Performing Arts. They are currently the Education Programs Fellow for Philadelphia Young Playwrights, and a contributing writer for Artblog – two organizations that they are honored to be associated with.
Previous projects include From Beneath, It Lurks, a play they wrote alongside local directors Adrienne Mackey and Bradley Wrenn; and Andean Mountains, which was self-produced and the recipient of a residency provided by FringeArts and received its world premiere at Taller Puertorriqueño. Coming up next: Llegando, a dance-theatre piece produced alongside dance artist Belle Alvarez that is slated to premiere in 2019.
Mira Treatman is a dance-theatre artist who creates performances stemming from experimental research. Described by Julius Ferraro in thINKingDANCE as "not graceful," she works to reframe what dancing bodies mean on stage, screen and site. Her work has been presented at Dixon Place, Goldilocks Gallery, the Sandy Spring Museum, and Glasshouse. She has performed in works by and with Sylvain Emard, Irina Varina, Katherine Kiefer Stark, Zornitsa Stoyanova, Headlong, and Teatro Linea de Sombra/Cie Carabosse. In 2017, she was an artist in residence at Arts Letters & Numbers. She is a 2018 participant of LANDING at Gibney Dance.
Please reload