LEAH STEIN DANCE COMPANY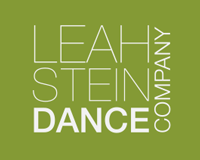 Leah Stein Dance Company in the News
Selected Past Press Quotes
"Movement so satisfying on a moment-to-moment basis…the kind of work that repays repeated viewing"
.Philadelphia City Paper -
"Intuitive, inventive, and enticing," her dances unfold like a free verse…with an underlying sense of unity"
- Dance Magazine -
"Like good Haiku, her work allows the audience to muse and ponder…In her quiet eloquence, Stein ranks among the best of Philadelphia's choreographers"
- Dance Magazine -
"Stein can landscape a group of dancers like nobody else."
- Philadelphia Inquirer -
Leah Stein and her gallant company ingeniously used every part of the natural environment...and in the process generated powerful emotion."
- Philadelphia City Paper -
"radiated supreme strength...their onstage rapport utterly uplifting - you find yourself longing for the unfussy beauty of the piece to go on and on."
-The Herald, Scotland -