LEAH STEIN DANCE COMPANY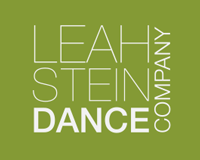 2020 Practice and Performance Intensive Lab with Leah Stein
CANCELLED - COVID-19
Thursday, April 2 - 6:00 - 9:00 pm
Friday, April 3 - 6:00 - 9:00 pm with Guest Facilitator Germaine Ingram
Saturday, April 4 - 11:00 am - 4:00 pm
Sunday, April 5 - 11:00 am - 3:00 pm
Performance
Sunday, April 5 at 3:00 pm
A unique opportunity to enter creative process integrating voice and movement, culminating in a public performance.
Calling dancers, sounders, performers and improvisers: Leah Stein Dance Company (LSDC) is excited to announce the 2020 Performance Lab! This is a unique opportunity to engage with Leah's thread of research that integrates body, voice, song, movement and rhythm to create a rich practice and performance structure.
Early Birds! Register by February 7, 2020 and save $50 on registration!
Work-study scholarship is available.
About The Practice & Performance LAB
Enter creative process with Leah Stein to practice and develop performance structures toward final performances at the end of the intensive. Deep Listening* is the basis and foundation for week of movement and vocal improvisation and composition. Research the voice/movement continuum focusing on breath as the most basic connector. Help create and foster an inclusive atmosphere for exploration and discovery. Take risks, tune your senses, and be an active part of this rigorously curious and connected community. The intensive is intended to be focused and playful, relaxed and adventurous, surprising, rigorous, and enriching for all involved.
* Deep Listening is a creative practice developed by composer Pauline Oliveros. In 2013-14 LSDC worked intensively with Pauline, dancers and singers to hone the Deep Listening practice she developed as a composer to include a body practice for dancers and singers. We are deeply honored for the time with her. Pauline passed away in November 2016. This year's Lab will resonate with a special tribute to her profound, generous teaching, artistry and influence.
LAB 2018

LAB 2018

LAB 2018

LAB 2018

LAB 2018

LAB 2017

LAB 2017

LAB 2017

LAB 2017

LAB 2016

LAB 2016

LAB 2016

LAB 2016