LEAH STEIN DANCE COMPANY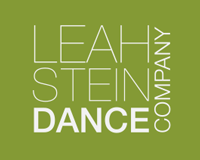 Performance Research Opportunity with Leah Stein
Join LSDC Artistic Director Leah Stein for voice and movement research of new work in the studio and on site. Leah is holding a series of working rehearsals and inviting new dancers/singers into the process. This quick but rigorous process will culminate in public (but not advertised) showing/happening on May 17 and 18.
To participate in the public workshops/showings on Race Street Pier, attendance at two of the three studio sessions is required.
The schedule is as follows:
Studio Sessions at The Art Room Studio, 2329 S. 3rd Street, 2nd Fl, Philadelphia
May 3 - 1:00-3:30 pm
May 4 - 10:00 am - 12:00 pm
May 14 - 6:00-8:00 pm
Pier Public Workshop/showings, Race Street Pier, Delaware Ave at Race, Philadelphia
May 17: 1:00-3:30 pm
May 18: 2:30 - 4:30 pm
Participation may lead to, but does not guarantee, working with LSDC on future projects.
Please RSVP to info@leahsteindanceco.org to confirm your participation.