LEAH STEIN DANCE COMPANY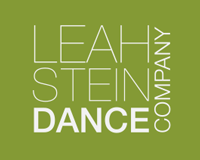 INTERIOR
Fringe Festival Preview Performance Party
September 12 at 6:00 pm
The Art Room
2319 S. 3rd Street, Philadelphia
See the premiere of Leah Stein Dance Company's new work,

Interior

, at the company's new space, The Art Room. Dancer/choreographer Leah Stein and violinist/composer Diane Monroe invite audiences to join them in an intimate, nuanced and surprising duet. How do bodies and voices respond to events close and far? How do they embody absence and presence, activating the immediate moment?
Come see the preview performance and stay after for the party
Click below to R.S.V.P.
Your ticket is a tax-deductable donation.