LEAH STEIN DANCE COMPANY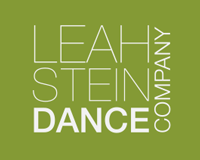 These films are documentaries of the original on site dance project Gate, presented in collaboration with Eastern State Penitentiary, June 8-17, 2007. The performance, in words of Leah Stein, " illuminated, activated, and animated the site as a living and beathing location, full of history and experience." In her Philadelphia Inquirer review of the work, Lisa Krause stated, " Leah Stein is Philadelphia's master of site specific performance....I loved Gate...it's darkly gorgeous and unforgettable."
Gate was presented as part of Leah Stein Dance Company's On Site Philadelphia program which celebrate diverse and historic landscapes and communities through site specific dance projects created and performed on location throughout the region.The films were made possible through generous support from the Marketing Innovation Program funded by The Pew Center for Arts & Heritage and administered by The University of the Arts.
Films by: Anastacia Wilde/Fortune Films
To purchase a copy, email: info@leahsteindanceco.org
A cross-genre book of poetry, photography and notes for choreography, A Lily Lilies maps space through language, language through movement, and both space and movement through pictures in sections that move from immense spaces of the American Southwest to a dance stage in Philadelphia to the space of the self.
To purchase a copy, email: info@leahsteindanceco.org