LEAH STEIN DANCE COMPANY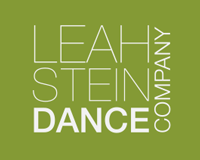 LSDC's 20th Anniversary
Join LSDC for an opportunity to listen, move, share reflections, and remember our connections with each other across decades and distances.
Time & Location
May 15, 5:00 PM – 6:30 PM EDT
Zoom
About the Event
In celebration of Leah Stein Dance Company's 20th Anniversary, we will be creating a virtual space that highlights past company works and the voices of artists and friends over the years. Together we will share reflections as we move forward, shaping LSDC's vision for the future.
Come enjoy:
- LSDC works (images and video excerpts) over the decades
- Voices of the artists and friends involved in lsdc over the years
- Opportunity to share reflection and witness tributes
- Learning about LSDC's vision going forward
- Participatory aspect facilitated by Leah