LEAH STEIN DANCE COMPANY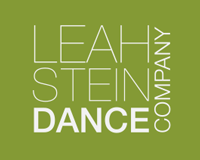 Embodied Vocal Improvisation Workshop
with Germaine Ingram & Leah Stein
Leah Stein Dance Company is pleased to present a special workshop with Germaine & Leah this November!
When:
Sunday, November 15 - 4:30 - 6:00 pm
Tuesday, November 17 - 2:00 - 3:30 pm
Thursday, November 19 - 2:00 - 3:30 pm
Location: Zoom!
Cost: $10+
Space limited, email ArtRoomStudioPhilly@gmail.com for access to Zoom link
Join dance/vocal improviser Germaine Ingram and dancer choreographer Leah Stein in a workshop series in embodied vocal improvisation.
This workshop series will be grounded in vocal improvisation, exploring the vibrations of vocal sound in the body, Deep Listening practice, strategies and exercises that invite deeper practice of the voice articulation and expression. Germaine has studied with Rhiannon for more than a decade, and in 2019 she was one of two "co-pilots" in Rhiannon's demanding 10-month "All The Way In" vocal improvisation residency program. Leah Stein completed the Deep Listening certification program with composer Pauline Oliveros and regularly offers Voice Movement workshops grounded in Deep Listening.
All welcome! Participants should be prepared to commit themselves to deep listening, using their whole body as an instrument, and applying their voice in a variety of solo and group configurations as we explore singing together in a virtual platform.