LEAH STEIN DANCE COMPANY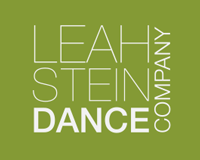 Give today to support Leah Stein Dance Company in 2018!
Be our partner this coming year as we return to Woodmere Art Museum, begin a creative collaboration with Wharton Esherick Museum, continue our school residencies at the Summit After-School Program, Science Leadership Academy, and The Philadelphia School, and launch a new residency for emerging artists at The Art Room. Your gift is tax deductible to the fullest extent of the law.
Your Gift Makes a Big Difference!
Monthly recurring donations now available!
Would you like an easy way to make a larger gift? Fulfill your annual pledge by making monthly donations of $5 or more via your credit card. Easy to do – and you don't have to think about it. You can end your monthly donation or change your gift amount at any time. Please notifiy LSDC with any changes in your credit card information
Thank you for your generous support!