LEAH STEIN DANCE COMPANY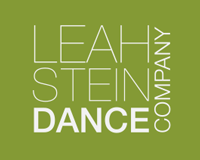 Double the Impact of Your Gift!
In honor of LSDC's 15th Anniversary, a group of generous and devoted supporters have joined forces to create a $3,000 Challenge Grant for our 2016 year-end appeal. These donors will match, dollar to dollar, all gifts of $35 or more to the Leah Stein Dance Company, up to that amount. This means that you will automatically double your gift of $35 or more.
NEW! Monthly recurring donations now available
Would you like an easy way to make a larger gift? Fulfill your annual pledge by making monthly donations of $5 or more via your credit card. Easy to do – and you don't have to think about it. You can end your monthly donation or change your gift amount at any time. Please notifiy LSDC with any changes in your credit card information.
Announcing the 2016 Year-End Challenge Grant
Thank you for your generous support
There's never been a better time to support the Leah Stein Dance Company! Make a one-time gift or set up a monthly recurring donation.

Your gift will be doubled either way.